Airline flying Wales's only domestic route goes bust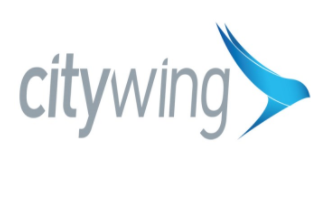 The airline which flew the only domestic service within Wales has gone bust – telling passengers to take a five-hour train trip from Cardiff to Anglesey rather than a one-hour flight. Citywing has also cancelled the only flights serving Gloucester and Blackpool airports, as well as its network linking the Isle of Man with Belfast,  Glasgow and Newcastle.
The airline was formerly known as Manx2 before rebranded in 2013. It is a virtual airline, which does no flying itself and instead uses chartered planes, pilots and cabin crew from another airline. 
The chosen carrier was Van Air Europe, based in the Czech Republic. But on 23 February, the day Storm Doris swept across the British Isles, a Van Air plane was involved in what the Civil Aviation Authority calls "an incident" at Ronaldsway airport on the Isle of Man. The plane had just returned to the island following two unsuccessful attempts to land at Belfast City and International airports.
It is thought that the regulator questioned the decision to depart when extreme winds made a return to the Isle of Man uncertain, and Van Air Europe's local operations were suspended for further investigation.
After the grounding, Citywing chartered a Danish airline, North Flying Airport Service, to shuttle between Cardiff and Valley airport in Anglesey – a heavily subsidised route intended to bind the far north-west of Wales with the capital.
But Citywing has now gone into liquidation, with all flights cancelled. : "As a result of Van Air losing their route licenses on Friday 24th February 2017, the company has found it difficult to source suitable viable aircraft to fulfil our contracts. The company has tried to offer a service whilst suffering considerable losses but these have proved unfortunately to be commercially unsustainable.
"It is therefore with much sadness and deep regret that the Directors of Citywing Aviation Services Limited have had to take the difficult decision to close the company today and put the company into liquidation. This decision has not been taken lightly and has been made to protect creditors.
"For those passengers on the Cardiff to Anglesey service, we have been advised that your Citywing tickets will be valid on train services out of Cardiff, and from stations between Bangor and Holyhead."
Passengers have been told not to go to the airport as "there will be no one to assist". Ticket holders will learn on Monday if they may be able to claim refunds from the liquidator.