Fresh crisis for Britain First as police take leader Paul Golding to court over Cardiff mosque row
Golding says he fears he could face up to six months in prison if he is found to have breached High Court injunction.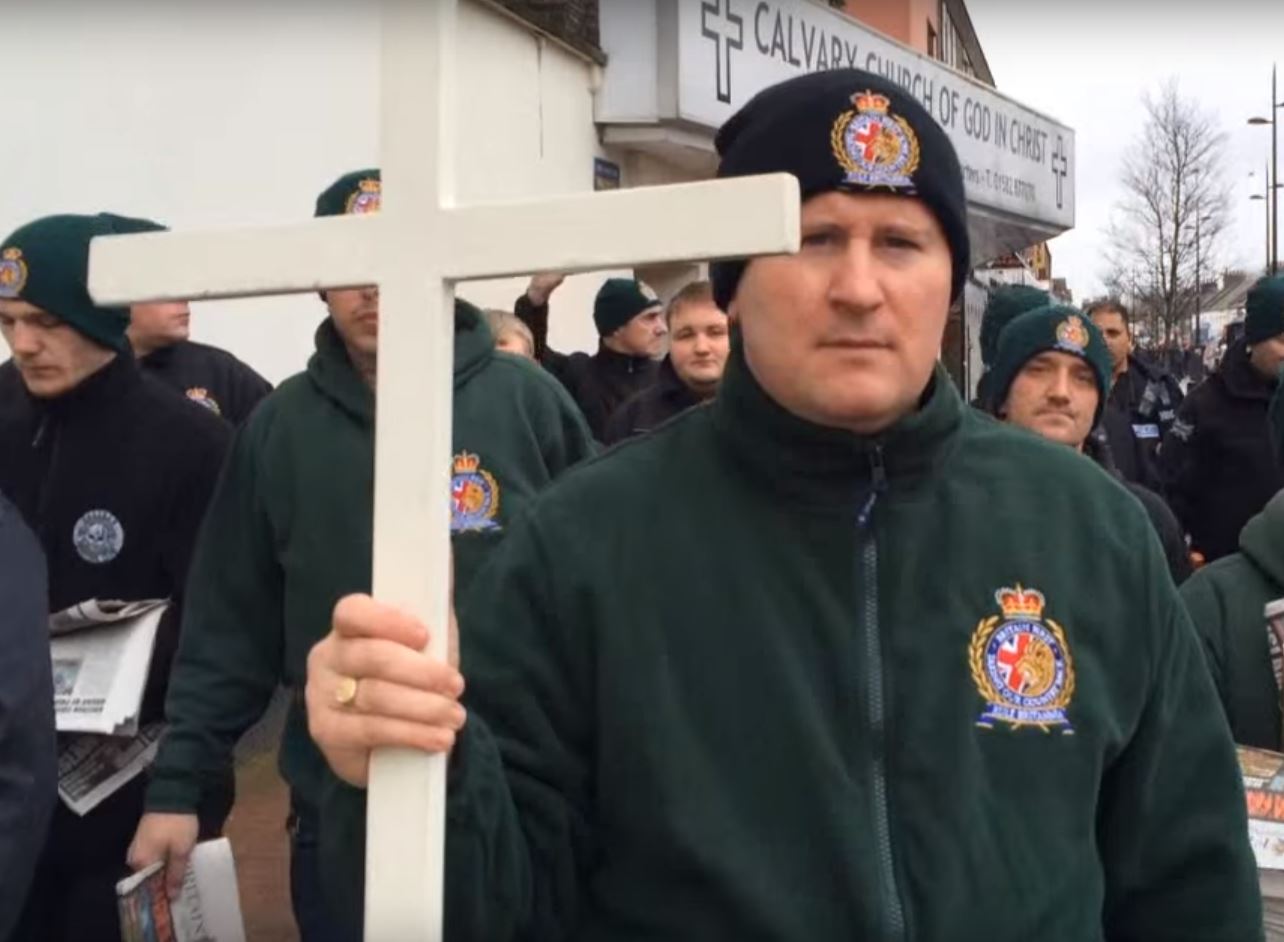 Britain First has been plunged into further crisis after a police force said it would take the far-right group's leader to court following an incident at a mosque in Cardiff.
It comes as the political party's deputy leader, Jayda Fransen, faces her own court action, currently standing trial accused of religious harassment following a separate incident in Luton.




Leader Paul Golding, 34, was served with a court summons by Bedfordshire Police on Wednesday (2 November) accusing him of breaching the terms of a High Court injunction granted on 11 August.
It banned him from entering any mosque in England and Wales for the next three years.
He will be forced to appear before the High Court in December.
Golding described the legal action as "ridiculous" and accused the police force of "trying to destroy" his party.
He added: "If I'm found guilty of contempt of the High Court I will go to prison for six months. It's a very serious crime."
Bedfordshire Police – which originally sought the injunction to stem the anti-Islam party's activity in Luton – said the alleged breach relates to an incident in Cardiff on 20 August during which Britain First activists filmed themselves carrying out one of the group's so-called "mosque invasions".
It saw them Al Manar Centre and grill its members over allegations, printed in a national newspaper the previous month, that the mosque's Imam, Ali Hammuda, was a "radical" preacher. Hammuda, and those at the mosque, strenuously deny the accusation.
A spokeswoman for Bedfordshire Police said its officers had "worked closely with South Wales Police to investigate the matter".
She said: "Bedfordshire Police has today (Wednesday) served a civil notice against Britain First organiser Paul Golding in connection with a suspected breach of an injunction agreed on 11 August, which relates to Mr Golding's activities around mosques."
The legal action is expected to focus on whether the injunction banned Golding not only from entering mosques, but also from encouraging his activists to do so (the full terms of the injunction can be seen below).
Golding had said he was under the impression the High Court order only banned him from entering a mosque.
The terms of the injunction also banned him from entering parts of Luton.
Golding has previously spoken of his party being financially crippled by "endless" legal action against him and other senior members.
He was served the court summons by two police officers as he attended the criminal trial of Deputy Leader at Luton Magistrates' Court.
Fransen, 30, was charged with religious harassment, wearing a political uniform and failure to comply with bail conditions.
It follows a separate incident in January during which she led Britain First activists through the streets of Bury Park, in Luton.
She is alleged to have hurled abuse at a Muslim woman for wearing a hijab.
She denies all charges, with her trial expected to conclude on Thursday (3 November).